R1234yf A/C Service Station For Vehicles AEACKMC8020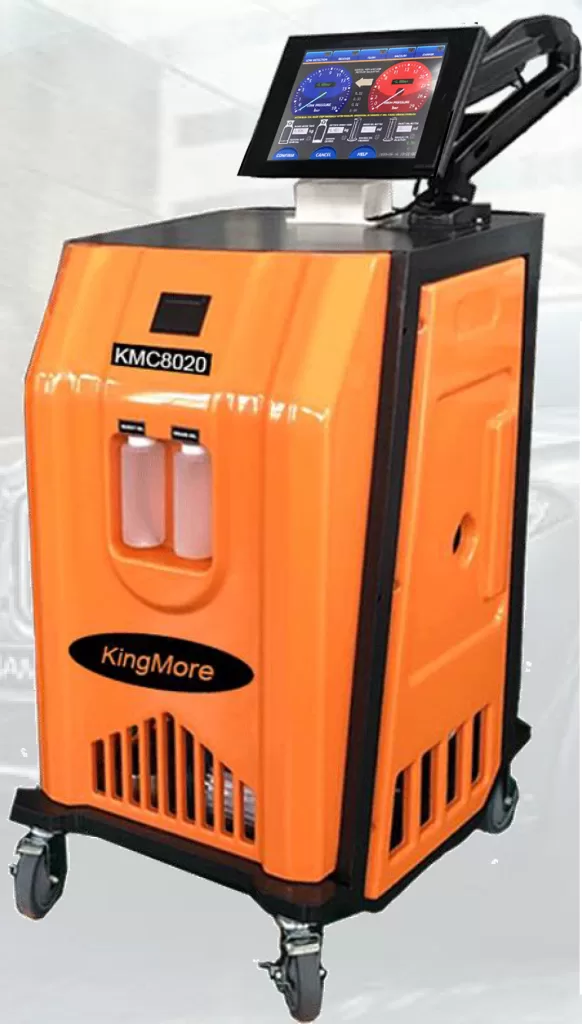 The Intelligent machine AEKMC8020 model, 360 degree adjustable, 8inch colour touch screen , innovative functions are a major characteristic. Suitable use for everyone workshop service station
Fully automatic intelligent operation: leak test, recovery, vacuuming, charging, can be
combined arbitrarily.
Accuracy from regular ±10g updates to ± 3 electronic scales & 5 sensors included insure refrigerant recovery recharge oil drained & injected all can be measured accurately.
Built-in nearly 2,000 vehicles database, amount of refrigerant oil drain recharge can be selected from database or input manually.
Positive pressure leak test, by recharging refrigerant to check small leakage of AC
Vacuum leak test, leak detection during and after vacuum process more applicable for vehicle manufacture line. This function is currently the automotive industry leader.
Multi-function ,Wi-fi connect, thermal printer , connect PC , database, touch screen operation , More Intelligent.
PC software shows current working with an 8 Inch colour touch screen , display screen 360 degree adjustable,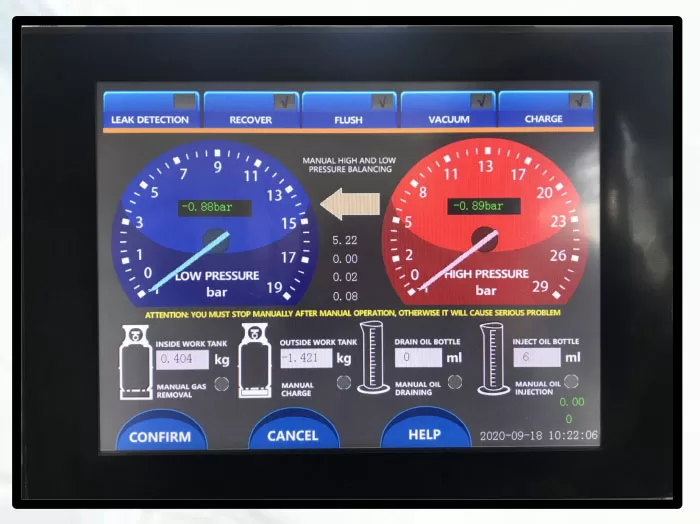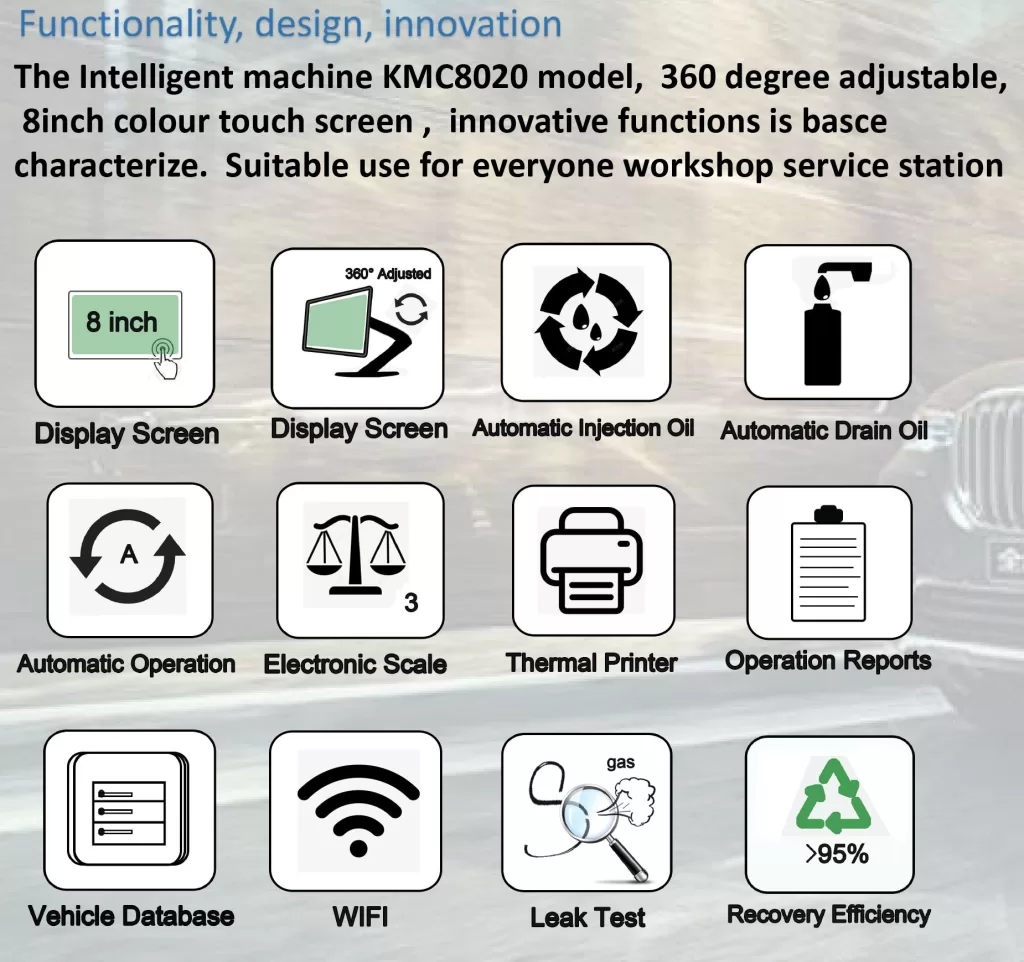 Only logged in customers who have purchased this product may leave a review.
Rapid Support
With a close-knit team passionate about what we do, support will always be a click away!
Competitive Shipping Rates
With multiple carriers and product-catered shipping quotes, you are guaranteed to get the best price!
Secure Checkout
With the checkout powered by Woocommerce, your details are safe. Always.
Covid 19 - Important Notice
Most parcels are arriving on time, but delays may be experienced. Our operations are being affected by very high numbers of COVID-19 cases in the community.